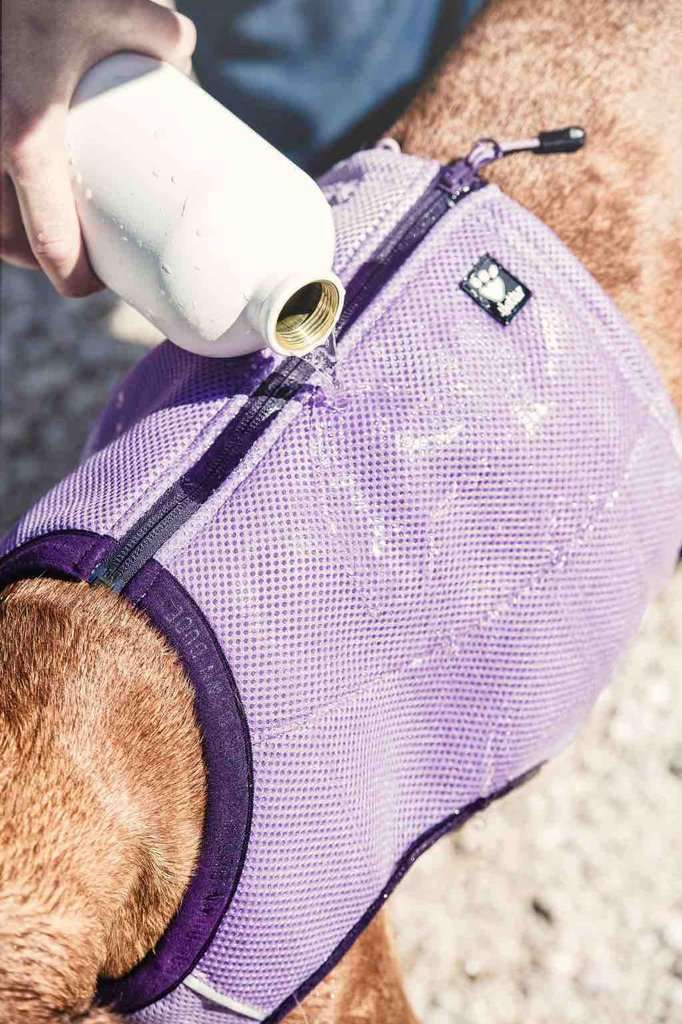 A water activated, outdoor cooling vest for use in the summer months or for very active canines.

Soak in water and gently wring out the Hurtta Cooling Vest before putting it on your dog and this little number will last anywhere from 20mins to 60mins depending on the intensity of the summer sun.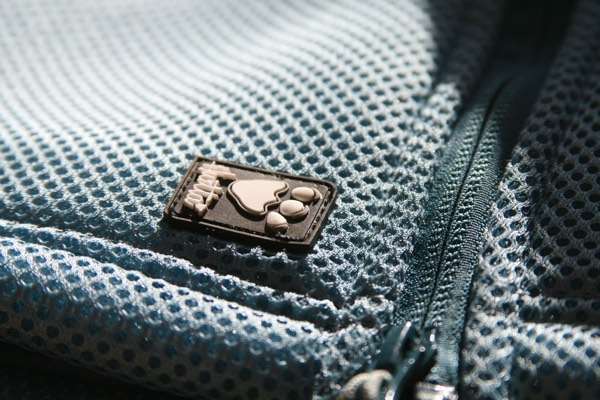 Twice as water absorbent as any other cooling design we know of, this Cooling Vest is in a league of its own.

The cool feeling is soothing, providing much needed comfort to your pooch in the summer months or if he's had a tough workout in the park.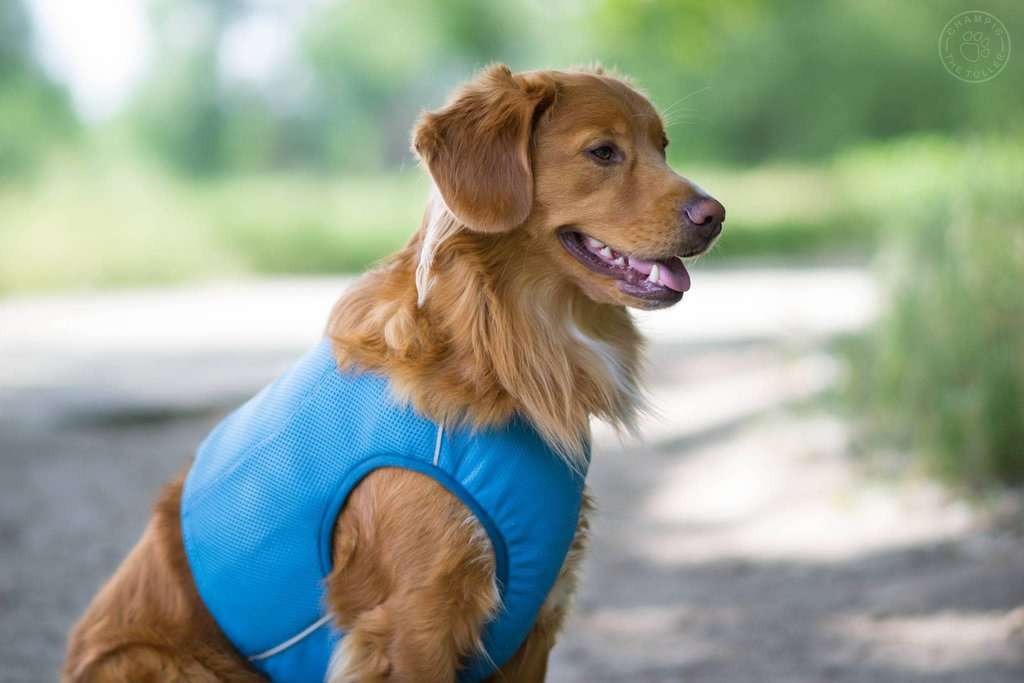 Intelligently designed to wrap around the chest cavity to keep the heart, lungs and windpipe cool.

Having a cooler heart and lungs is scientifically proven to cool blood flow to the rest of the body making the Cooling Vest ideal for warm days, training sessions and dog shows.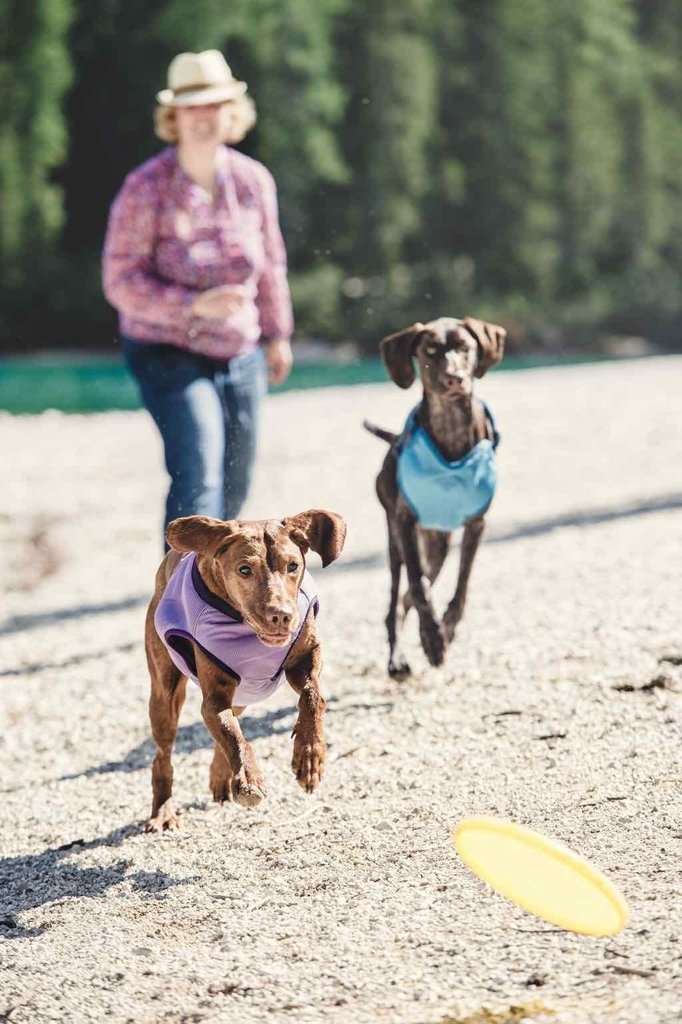 Why does Active Hound stock the Lilac colour but no one else seems to?

We're Hurtta's main UK retailer and we have earned a bit of a reputation for quality support and understanding of their brand. With that comes little perks such as access to colours other retailers will never have access to.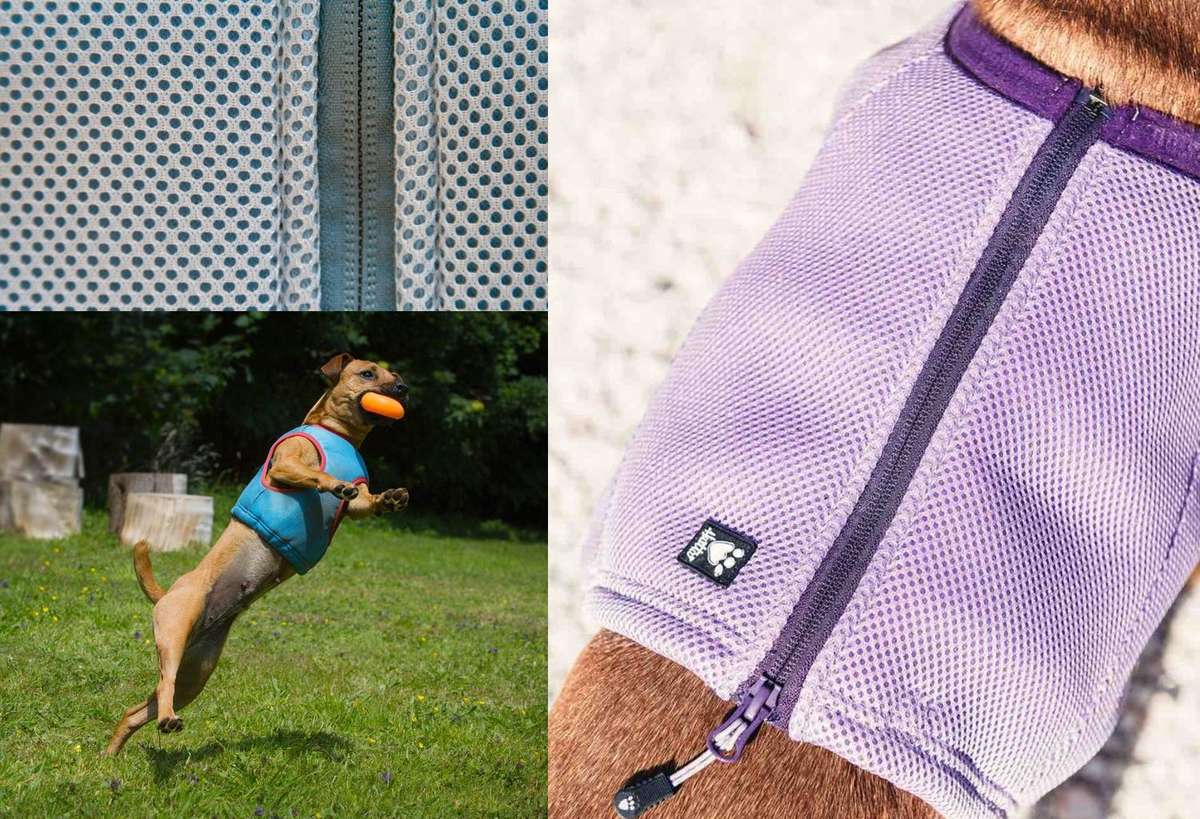 We will always look after you...
Active Hound stands by its products and so we shall always stand by you. If ever your purchased products develop an issue or if you ever require help, need advice or are seeking care tips then we are here to support you with your purchase by phone or by email.
Back to top